Rethink what is possible for your business
Microsoft Dynamics 365 is the next generation of intelligent business applications that provides a unique set of capabilities for businesses. With applications across CRM and ERP, Microsoft Dynamics 365 gives you choice.
Get individual apps that work brilliantly on their own or together, so you can tailor a solution to your needs. With Business and Enterprise editions, you're covered from a few employees to thousands.
Help your employees work more efficiently. Dynamics 365 pulls together your business process apps and familiar Microsoft Office 365 tools. Employees can do CRM tasks in Outlook and ERP tasks in Excel.
Improve your decisions with data. With Microsoft Power BI, Cortana Intelligence, and Azure Machine Learning built in, Dynamics 365 helps you and your employees turn big data into actionable plans.
Give your teams easy-to-use applications that provide a single view of your data and a single platform for business growth. They all work with Microsoft PowerApps and Microsoft Flow.
Applications to meet your needs
Microsoft Dynamics 365 allows you to future proof your business with the ability to scale when needed.
Accelerate sales performance
Motivate and energise your team
Sell smarter with embedded intelligence
Develop relationships with authentic and personal engagement
Boost productivity and increase revenue
Optimise your resources
Make technicians more effective
Deliver better outcomes with IoT
Provide employees and technician with 360 degree information
Help your team schedule appointments and dispatch the right resources
Real time offline information
Engage your customers
Create customer portal for a customer-centric experience
Engage with customers on any channel or device
Deliver fast, personalised service
Learn from every interaction
Self-services and community options
Empower agents with access to everything they need
Manage projects with confidence
Optimise your resources
Forecast project profitability
Increase productivity
Enable Team collaboration
Anticipate business opportunities
Create and nurture leads
Align sales and marketing
Multi-Channel Campaigns
Customisable templates
Easy-to-use portal for webinars and events
Make smarter decisions
Hire the right people, faster
Set up employees for success
Foster a culture of excellence
Enable development and growth
Drive operational excellence
Cater for different interaction
Technology is re-defining the way business is done, discover the possibilities with Dynamics 365.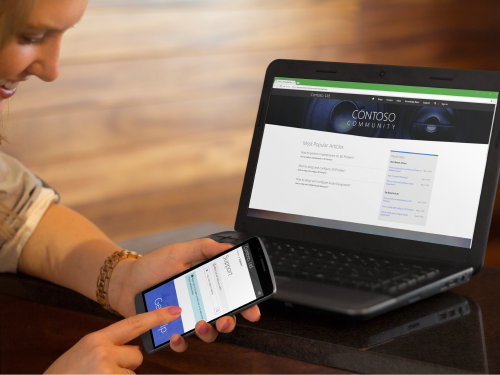 Portal capabilities for Dynamics 365
Deliver web engagement experience with portal capabilities for Dynamics 365.

Portal capabilities for Dynamics 365 brings qualified expertise in web engagement and CMS frameworks with an integrated bundle of web portal solutions that add sophisticated content management, knowledge and case management, opportunity management, membership, profile, and self-service capabilities to Dynamics 365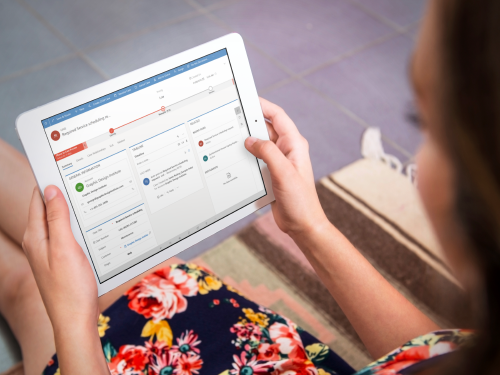 Dynamics 365 for phones / tablets
Use the Dynamics 365 for phones and Dynamics 365 for tablets apps for your sales, customer service, field service, and other tasks when you're on the go. With one download from your app store, you'll automatically have access to all the apps you need for your role.

*Dynamics 365 has separate mobile apps for Field Service and Operations.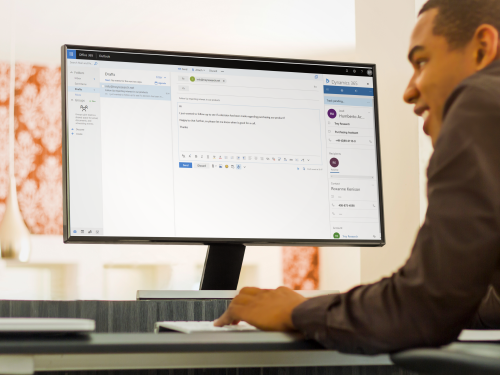 Dynamics 365 App for Outlook
Use Dynamics 365 App for Outlook to tap the power of Dynamics 365 while you're using Outlook on the desktop, web, or phone.

When you open an email message, view information from Dynamics 365 about the email recipients. With a single click link an Outlook email message or appointment to a specific Dynamics 365 record.
Licensing options to suit all budgets
End-to-end applications that work great on their own and even better together.
Dynamics 365 Sales Professional
Ideal for customers with simpler needs for their sales force automation solution
Lead and opportunity management
Products and price lists management
Quotes, orders and invoices
Sales group and performance management
Cases for sales
Limited customisation1
Dynamics 365 Sales Enterprise
Go beyond core sales force automation and meet the needs of more complex sales processes
Sales Professional +
Advanced customisation and extensibility
Embedded intelligence
Advanced sales force automation
Unified Service Desk
Dynamics 365 – Gamification
Dynamics 365 Customer Service Professional
For customers with less complex service scenarios who need streamlined capabilities to provide core support functionality
Leads (create only)
Case management
Knowledge management
SLAs and Entitlements
Limited customisation1
Dynamics 365 Customer Service Enterprise
Advanced customer service. Go beyond core support functionality and meet the needs of more complex customer service processes
Customer Service Professional +
Embedded intelligence
Unified Service Desk
Dynamics 365 – Gamification
Portal
PowerApps
Dynamics 365 Field Service
The choice for field-based service teams, leveraging tight integration between case management capabilities and work orders
Field service capabilities including work order management
Schedule
Dispatch
Routing capabilities
Repairs and returns management
Inventory management
Field Service Mobile
Dynamics 365 Project Service Automation
Designed for professionals who manage projects and the associated customer engagement process end-to-end
Setting up a project organisation
Engaging with customers
Project scheduling and costing
Managing and approving time and expense
Closing projects
PowerApps
Need more info?
Download the offical Dynamics 365 licensing guide for more information, or get in touch so we can help you find the right package.
*Pricing accurate when published and should be used for indicative purposes only. Please contact us for current pricing.
1Each of the specific functionalities available to the Professional user can be customized against a maximum of up to 15 custom entities.
Extend functionality with add-on solutions
Microsoft Dynamics 365 not only provides a great range of native functionality, but allows additional functionality and integrations to be built using the platform. We provide a range of solutions that extend the core offering of Dynamics 365 to add features and ultimately add value.
Looking for the missing piece of the puzzle?
Further extend the capability of Microsoft Dynamics 365 to offer an unbeatable customer relationship management solution.